Admissions Overview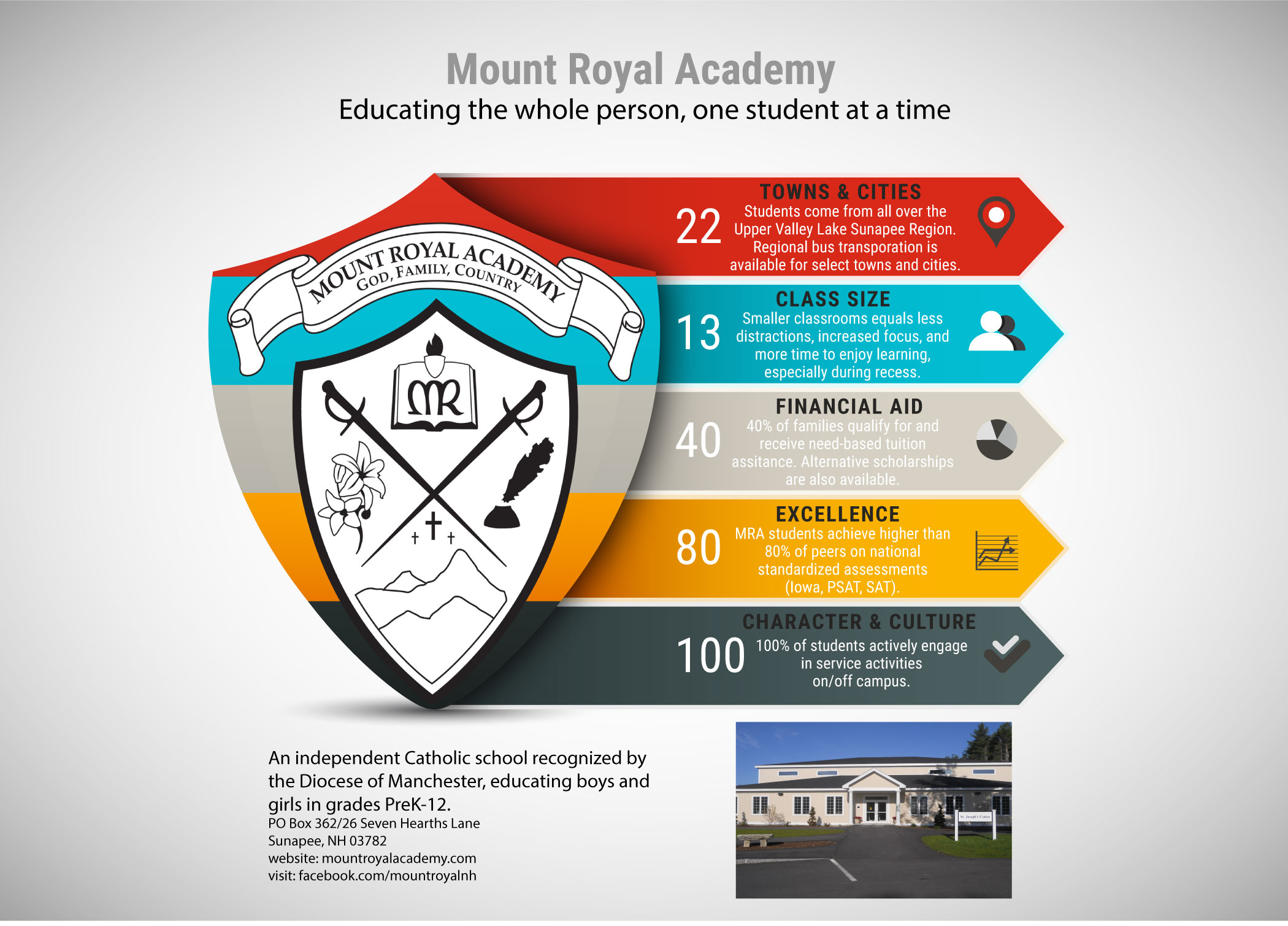 Transfer students for the current school year are still welcome to apply. If you are considering an immediate placement, please don't hesitate to inquire. It is highly likely that we can accommodate your needs.
Application for the 2020-2021 academic year is now open. Applications are processed on a rolling basis. Once the application is received, it is placed in queue for review. Upon review and approval of the application, students will be sent an acceptance package. Enrollment is contingent upon the school receiving all necessary support documentation along with the signed enrollment contract. Tuition payments begin in August.
The application for entrance into Mount Royal Academy can be found here.
Families interested in applying should contact Matt McMenaman with any questions or concerns.
Kindergarten applicants must by 5 years old by October 1st in order to be considered for enrollment.
Open Houses
Personal tours and shadow days available by appointment year round. We will be happy to welcome you at a time that is convenient for you.
August 30, 2019: Ice Cream Social Open House
October 12, 2019: Fall Festival Open House
January 28 to February 1, 2020: Catholic Schools' Week Open House
Spring Open House: May Step-Up Day (date TBD)