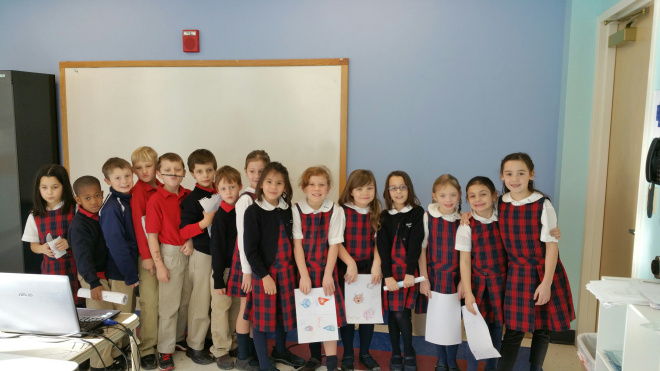 Dear Families,
As we celebrate our Catholic identity, the faculty decided to follow the direction ofBishop Peter Libasci, selecting "The Year of Our Lord" as our theme. This was inspired by his message in the Parable Magazine.
While we were attending a rally with 5,000 youth last Thursday before the March for Life, a white robed army of seminarians, priests, and bishops processed to the altar before Mass. With such a large gathering of the church universal, I was reminded of just how much our familial bonds extend.
Bishop Peter invited the faithful of our diocese to reflect on families and the consecrated religious during "The Year of Our Lord." Classrooms are discussing both of those topics throughout the week.
In an apostolic visit to Sri Lanka last week, Pope Francis stated that "Families have an indispensable mission in society. It is in the family that children are trained in sound values, high ideals and genuine concern for others. But like all God's gifts, the family can also be disfigured and destroyed. It needs our support."
The mission of Mount Royal Academy is to support parents as primary educators. We are so thankful for each one your children. This is truly a special place, and as we look to the future, we can't help but trust in God's plan for our school. I have seen so many surprises and unexpected gifts to ever consider that He will withdraw his loving care for our school.
May the intercession of the Holy Family dispense an outpouring of grace on our school community; and, may the hearts of youth both in our school and around the world feel the comfort and unconditional love of that great ocean of mercy in the Sacred Heart of Jesus. Once we know we are loved, all things become possible!
Yours Truly In Christ,
Derek Tremblay