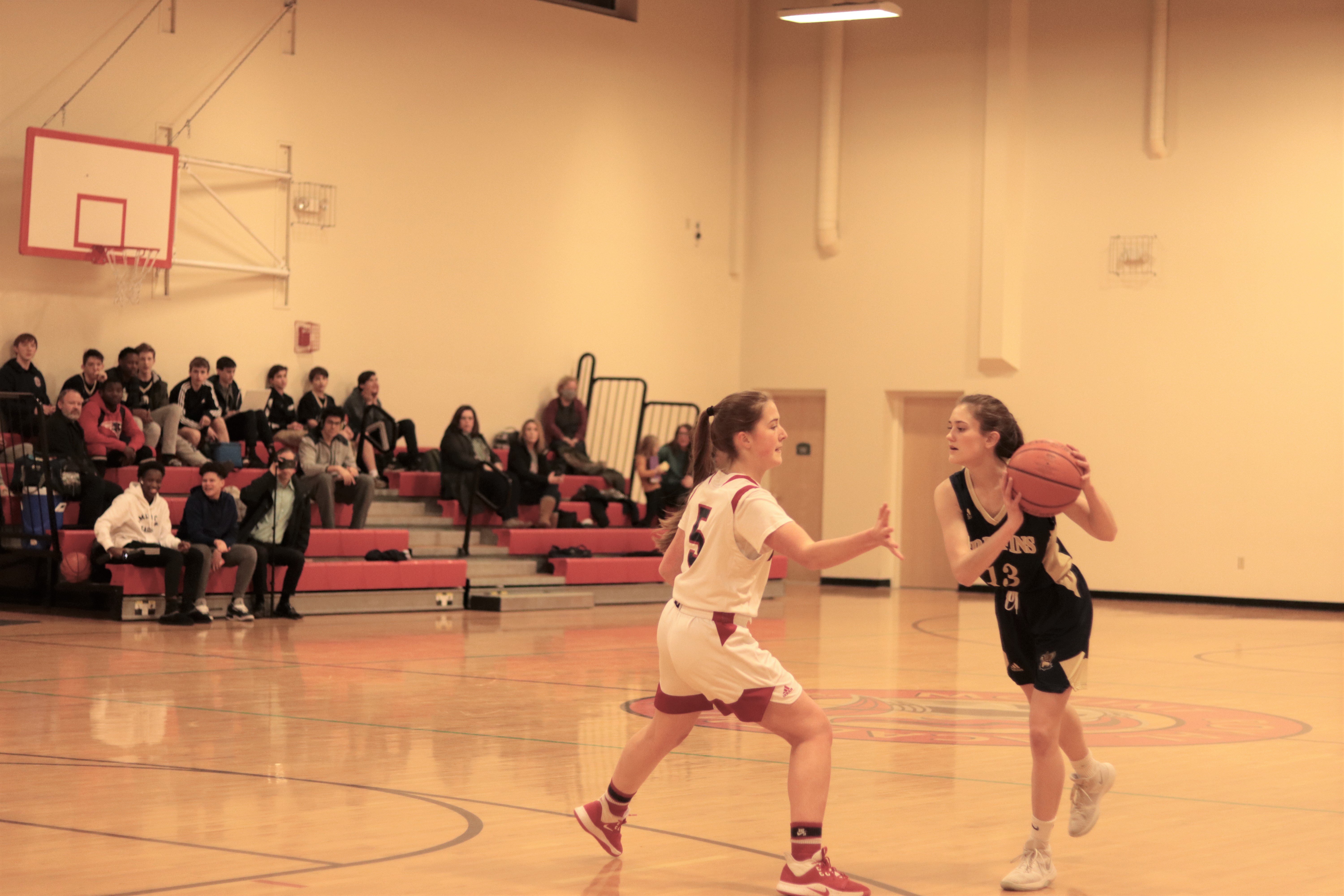 The Athletic Department at Mount Royal Academy views athletics as an opportunity for students to carry the love of Christ into yet another part of their educational experience. While the ultimate goal of athletic competition is commonly understood as victory, we stress the importance of cultivating crucial virtues that will assist students within and outside of athletics. Thriving athletic traditions are founded upon the concepts of charity, honesty, humility, meekness, moderation, purity, and good sportsmanship. Coaches, athletes, and parents alike strive to ensure that the athletic teams at Mount Royal behave in a manner that is conducive to allowing the love of Christ to permeate the bodies and souls of the wider community.
---
Teams
With our strong commitment to educating mind, body, and spirit, Mount Royal Academy is pleased to offer several sports that encourage our students to condition their bodies in conformity with their will. Following in the footsteps of our patron St. Joseph, we are the "Knights of Our Lady."
Fall
Winter
Boys basketball
Girls basketball
Spring
Mount Royal is a proud member school of the New Hampshire Interscholastic Athletic Association. Our high school teams compete with primarily Division IV and III schools in the NHIAA, and our junior high teams compete with local schools and recreation centers. Our status as a NHIAA member school is an illustration of our firm commitment to forming the whole person, body and soul.
Students in grades 3-6 participate in the Merrimack Valley Soccer League.
---
Interscholastic Athletics can be a fun, rewarding, and memorable part of students' High School experience. While academics offer the primary source for formal education, athletics can contribute to the total value of that education in many different ways. Building upon the concepts of teamwork, fair play, sportsmanship, and self-esteem, athletics can help to provide a well-rounded educational experience. To those who strive to succeed in the classroom comes the privilege to compete outside of it. Student athletes earn playing time through good work ethics in practice, skill development, sportsmanship, and overall team attitude.