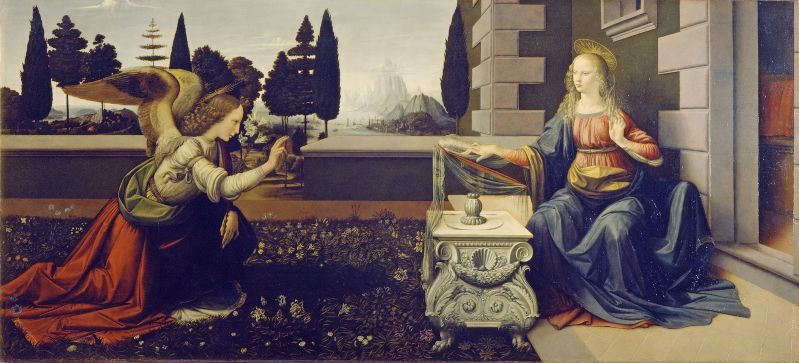 "The Word became flesh and made his dwelling among us. We have seen his glory, the glory of the one and only Son, who came from the Father,
full of grace and truth."  - John 1:14
The one question I have consistently been asked these past three weeks by family, friends, and even strangers is, "How has the school re-opening gone so far?" 
The one word that consistently comes to my mind in response is: "Grace." 
God's grace has been abundant on campus: the smiling faces of the students as they exit their cars in the morning, the joy of renewed friendships, the sounds of laughter on the playground, the whispered prayers of the students, the thoughtful conversations and poignant questions in classrooms, and a surreal peace and calm surrounding campus.
Nothing but Grace.
Just as I have been taking the literal temperatures of teachers and students every morning, so I have also been taking their metaphorical temperatures by asking how they think this year is going so far.  Their answers, across the board, have been consoling and inspiring:
"It's been the best year for me so far" (more than one returning teacher shared this experience)
"It's been surprisingly smooth!"
"There is a new calm and peaceful atmosphere."
"I like the new block schedule." (from teachers and students alike!)
      and my favorite:
"God has been extravagant with me."
Extravagance.  How often do we associate this word with our experience of God?  It is something I am pondering, and I am afraid I have been stingy with Him on many occasions.  Christians know, theoretically, that God has promised to give us strength for our trials. We know he hears our prayers and answers them, even if sometimes the answer is "No." We know he loves us and wants good things for us, salvation above all else.  Do we truly know and believe that He desires to be extravagant with us? Not just to answer our prayers, but to do so with an abundance of grace and mercy, as only he can.  
Just as at the Wedding at Cana, when The Blessed Mother informed her Son that the newly-married couple had run out of wine. His initial response to her was,  "Woman, how does your concern affect me? My hour has not yet come" (John 2:4). Yet, he yielded to His Mother's concern and turned the water into wine.  He answered her intercessory prayer.  It could be argued that he begrudgingly answered her prayer.  However, when he did so, begrudgingly or not, he acted with an abundance of grace and mercy. "Everyone serves good wine first, and then when people have drunk freely, an inferior one; but you have kept the good wine until now" (John 2:10). Jesus does nothing half way. He is extravagant.
Coincidentally -- though I do not believe in coincidences -- both of my Catechesis classes started their year off with a study of The Annunciation in sacred art. We considered at length the meaning of the words "full of grace" and the reason Mary was so -- God's gracious gift to her of her Immaculate Conception, keeping her free from all stain of sin. Extravagance. We also contemplated that moment between the angel's announcement and Our Lady's answer; the moment where all of humanity hung in the balance, awaiting redemption.  Despite knowing that the fate of pregnant, unmarried women in her time was a cruel death, despite her fear of Joseph's reaction, despite all the unknowns, she gave her fiat. "Behold the handmaid of the Lord; be it done to me according to thy word" (Luke 1:38). Not just a mere "yes," but a complete surrender of everything she was.  Mary was extravagant with God and he responded with the ultimate extravagance of grace and mercy: the sacrifice of his Son, and our salvation.
This year has been full of unknowns, and looking forward, that doesn't change. We don't know what tomorrow holds, even outside of a pandemic. What we can be assured of, however, is that God is already there. Whatever situation we face, He already knows about it, and is ready to pour out His grace abundantly into it. We are feeling exactly that at Mount Royal Academy this year.  We will certainly face challenges and unexpected circumstances, but with faith and surrender to His Holy Will, we trust that He will continue to be extravagant with us in pouring out His grace and mercy. 
So, after these first three weeks of school, I find myself, once again, inspired by the words of St. Peter,  "Lord, it is good for us to be here." (Matt 17:4)

- Mrs. Lisa Sweet, Academic Dean