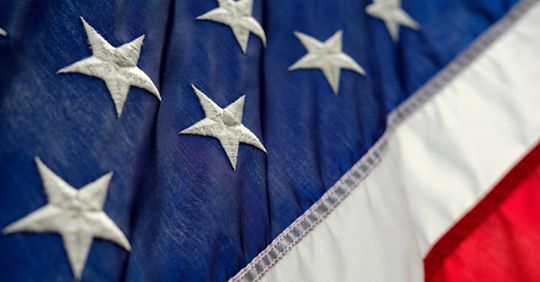 Dear Families,
Last Friday we held our annual Veterans' Day/Grandparents' Day celebration. It was a wonderful and inspiring morning of fitting tributes to those who have done so much to form, inspire, and care for our students in so many ways.
Our Veterans left home and safety to protect our country. They risked life and limb; some making the ultimate sacrifice-- giving their lives to preserve our freedom. We were grateful to have these living examples of self-sacrifice join us at school. To demonstrate for our students that service takes many forms and talents. These Veterans embody the lessons we empart daily in our history classes, virtue affirmations, and more.
Our grandparents, whether related by blood or simply love, have served just as critical needs. They welcome our first and second graders monthly into their home at Summercrest, engaging in crafts, songs, and warm friendship. They pick up students at a moment's notice when Mom or Dad gets stuck at work. They come into our classrooms regularly to share their love of science, reading, art and more. They stoop down to help someone tie their shoe… for the 500th time.
It was good to set aside time to purposefully show our gratitude to these invaluable people in our students' lives. The poems, songs, and performances were executed with heartfelt sincerity and pride. Playing bingo was an absolute blast and wonderful way to share intergenerational fun. We also thank all those who helped serve our shared meal, and especially clean up afterwards.
It is fitting this holiday occurred in November, a month when our entire nation stops to reflect, rest, and give thanks. As you pause to spend time with family next week, take a moment to thank God for the many blessings He has showered upon our families and our school communities. We are so grateful to live in a country where a school such as Mount Royal can be founded by parents who answered God's call; who had faith to follow a vision. Thank you to all those who work to form our students into who God is calling them to be. I will close with the wonderful words penned by George Washington at the establishment of this holiday, and encourage you to read the entire address found here:
"That we may then all unite in rendering unto him our sincere and humble thanks—for his kind care and protection of the People of this Country previous to their becoming a Nation—for the signal and manifold mercies, and the favorable interpositions of his Providence which we experienced in the course and conclusion of the late war—for the great degree of tranquility, union, and plenty, which we have since enjoyed—for the peaceable and rational manner, in which we have been enabled to establish constitutions of government for our safety and happiness, and particularly the national One now lately instituted—for the civil and religious liberty with which we are blessed; and the means we have of acquiring and diffusing useful knowledge; and in general for all the great and various favors which he hath been pleased to confer upon us."

 Yours Truly in Christ,

 Amy Sansone
 Academic Dean