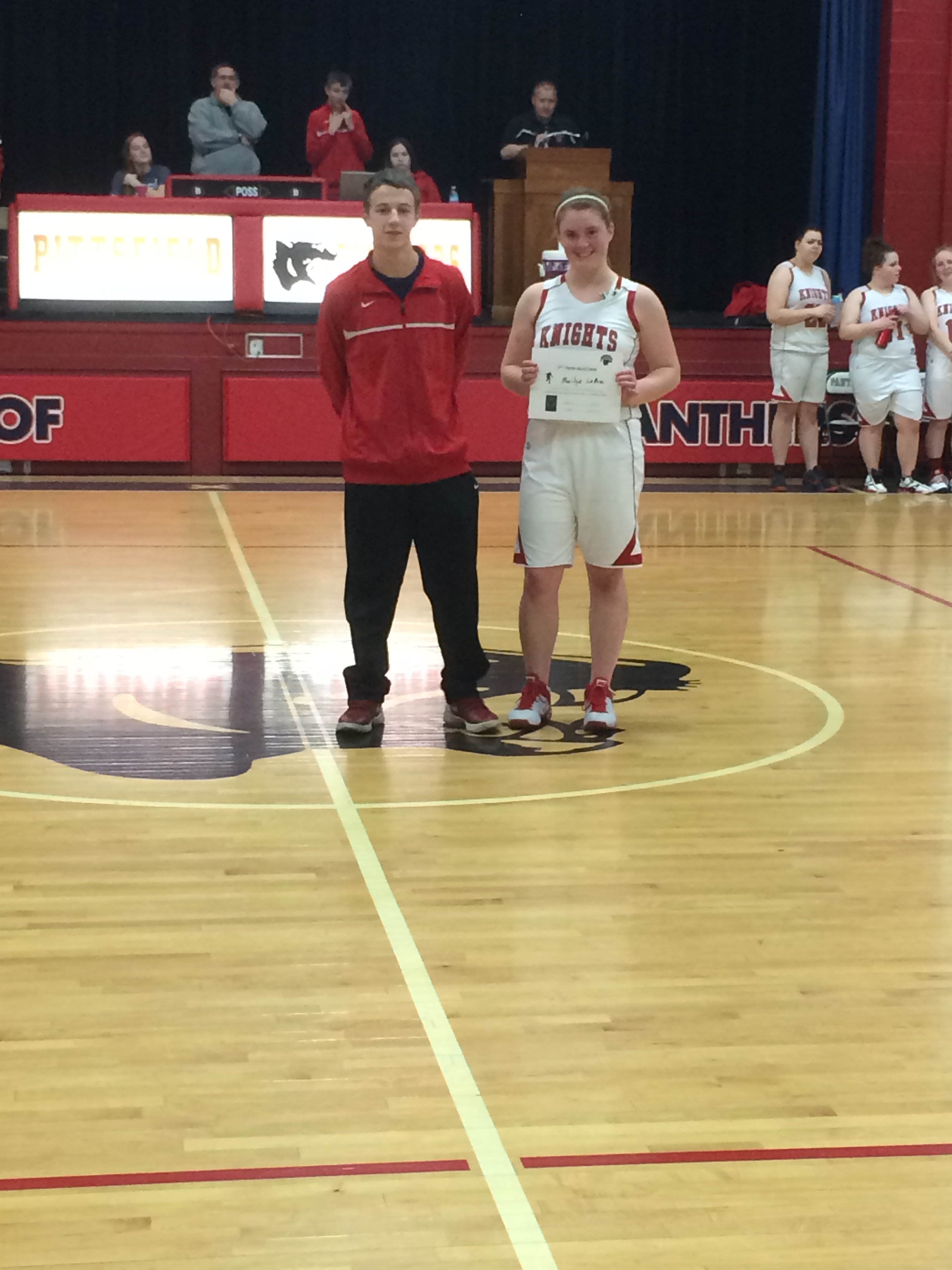 The MRA JV girls basketball team just finished the best season in the history of its young program. The high school girls basketball team is only three years young (after a period of several years without girls basketball), but the rapid improvement in the 2014 - 2015 season signifies a bright future. Moreover, the middle school girls basketball team has won 2 of the last 3 championships in the Merrimack Basketball League.
The lady knights finished the season 14-2 overall. The team entered the 14th Annual JV Girls Basketball Tournament at Pittsfield as the #1 overall seed. After receiving a first round bye, MRA defeated PCA by a score of 34-17. Team defense proved critical, as MRA only allowed 2 points in the second half. A balanced scoring attack (5 out of 7 players scored) led the lady knights into their first ever championship game.
MRA watched as Moltonborough defeated Epping. Moltonborough entered the tournament as the #2 seed (16-2), and proved to be a formidable and skilled opponent. MRA lost the championship game by a score of 37-22. Although the lady knights were out-rebounded by a significant margin, the girls fought hard until the last buzzer.
Coach Tremblay said "Our girls have come a long way. In the first season we lost every game but one, and last year we finished well under .500. I think our improvement this season is due in large part to the goodness of our girl's hearts; we never lost sight of our commitment to each other."
Several girls received individual accolades: Naomi Nelson (17') finished 2nd in the 3-point shooting contest; Alexis Matte (20') and Becky Thibault (16') were both honored with 1st Team selections; and Marylin LaRose (17') received 2nd Team honors.
The team dedicated their efforts to Helen Sherman, a loving supporter and generous woman who passed away during the season. At the end of each prayer before and after games, "St. Helen" was invoked to seek supernatural assistance.