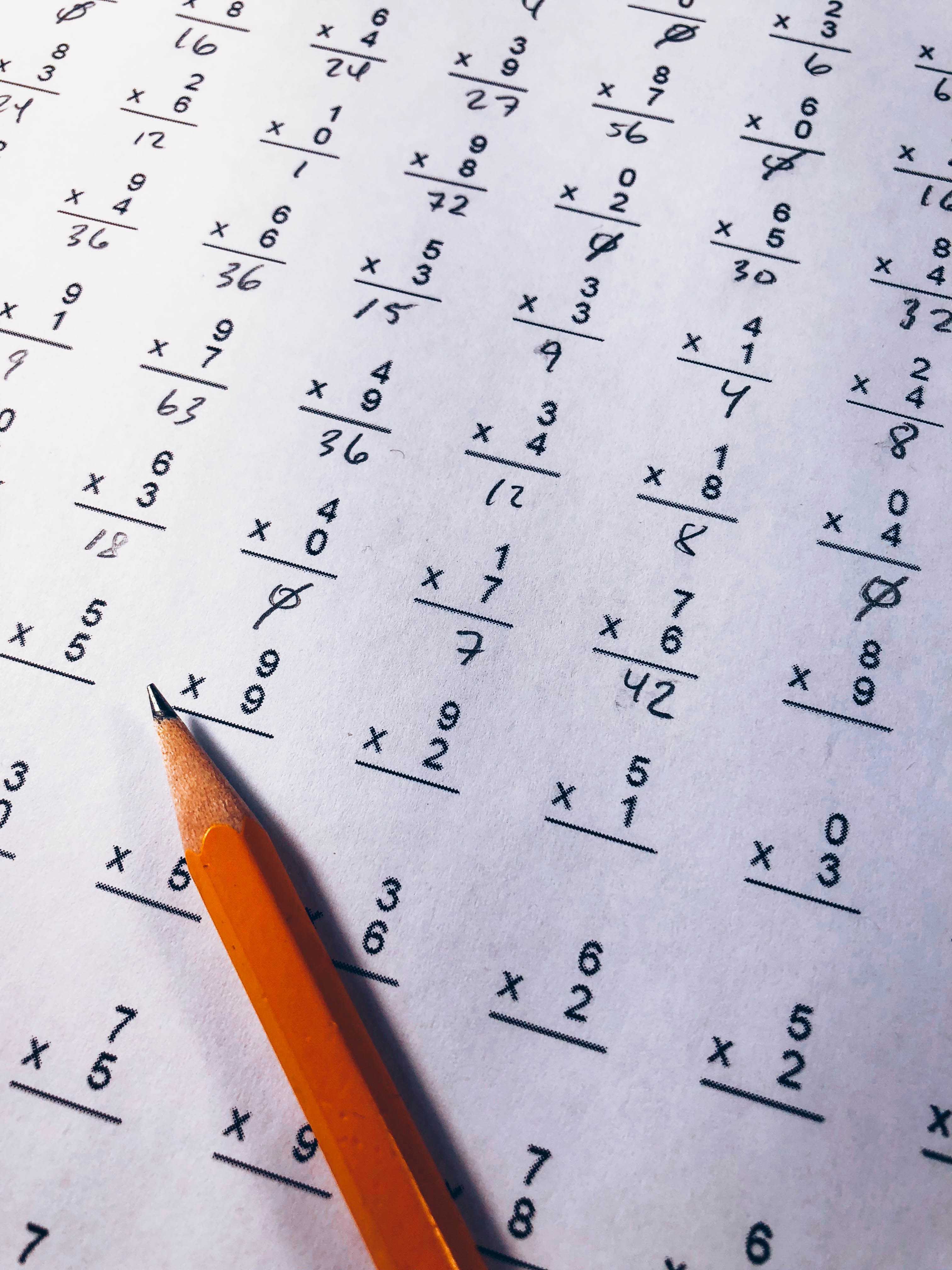 The math curriculum at Mount Royal strives to take children from number literacy and arithmetic in the elementary school through Calculus or Calculus readiness in 12th grade.  After a strong foundation in classical arithmetic, our students are prepared to accept the rigors of higher math.  When experienced from the beginning, the Mount Royal math curriculum develops students into proficient mathematicians and problem solvers.
We carefully choose resources which do not support Common Core.  Fundamentally, the idea of categorizing and regimenting student success within this standard is contrary to Mount Royal's mission of forming the whole person.  We wish for each child to be free to achieve what they are individually capable of, and not limited within the scope of developmentally inappropriate standards.  Practically speaking, Common Core texts force feed "new math" to students, which ultimately might not be the best method of learning for all students.  In short, standardization fails to meet individual needs, and the overall effect limits student ambition and achievement.
In the 2018 - 2019 school year, our junior high math program will be changing its look.  Up until now, we've used the Saxon books that align with the elementary school methodology.  While great for building early fundamentals, junior high math students struggle with the fast-moving spiral method of Saxon as the concepts become more difficult. 
The goal of junior high math is for students to be prepared for Algebra I in 8th or 9th grade.  To adequately prepare them, we have chosen two new resources for early junior high classes from Prentice Hall (Fundamentals of Math I and II), which align with the Pre-Algebra, Algebra 1 and 2 books we already use.  Therefore, the students will be seeing the same language and style from grade 6 through grade 11.  The resources are chapter based, which will allow students to focus and test on individual concepts.  By the end of the year, students in all courses will be exposed to more challenging material than in the past.
With these changes, our hope is to continue to meet student needs at all levels while focusing on moving them forward toward advanced math.
- Kelly Ouellette, Math Teacher