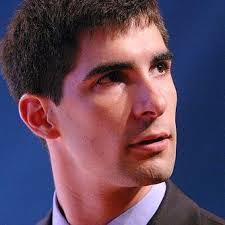 Mount Royal Academy is pleased to announce the hiring of a new faculty member. Mr. Simeon Morrow, a professional orchestral conductor, recently relocated to the Lake Sunapee region. He is an experienced and highly qualified music instructor who spent several years training and teaching in various parts of the world. Mr. Morrow possesses a bold vision for the role of music in the evangelization and formation of the culture. We are blessed with the gift of his passion and talents. Mr. Morrow will serve our students as a full time faculty member in two capacities: as Music Director and teacher.
Simeon is passionate about teaching music by active participation and undertaking organizational development of musical enterprises, academies and associations.  He is especially interested in applying social media to serve today's music organizations.  Over the past decade, Simeon worked toward those goals at the Brazil-Amsterdam Musical Dialogue, Pontificio Istituto Ambrosiano di Musica Sacra (his term was honored to be under the Patronage of the Kingdom of the Netherlands), and the Nieuw Ensemble of Amsterdam.
Mr. Morrow is a parishoner at Our Lady of Fatima in New London.