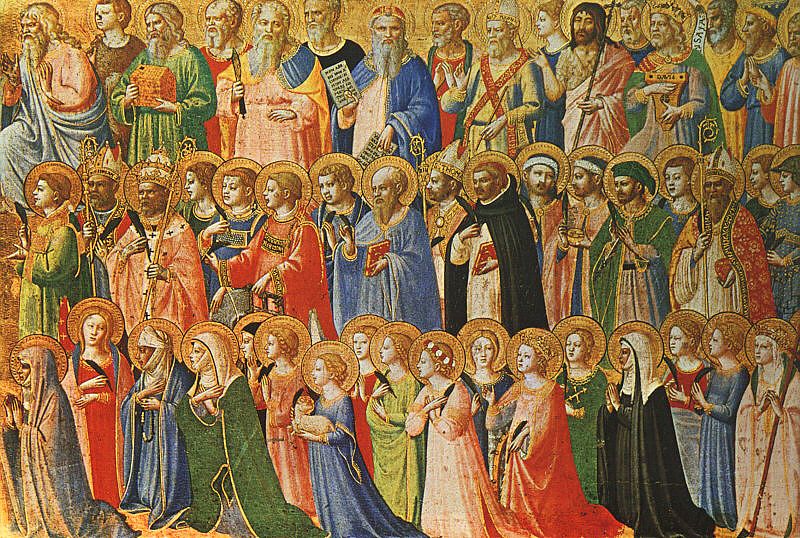 Dear Families,
The calendar is quickly filling up as we move into November. We start the month off with our annual celebration of All Saints' Day on November 1st, which has long been a special feast day at Mount Royal. Occasionally we are asked if we have Halloween festivities here at school - we do not. This is not because we are anti-Halloween, but rather because we choose to give our students the experience of honoring those in heaven with our observance of this holy day of obligation. After all, we are raising saints in the making. When I think of the many events that mark our Catholic identity at Mount Royal, All Saints' Day comes quickly to mind.
Each year the elementary school students look forward to representing a saint of their choice. There seems to be a pattern that the girls go for saints who are pictured in a pretty dress and the boys choose a saint who carries a sword and shield, and they are all completely adorable. Junior high and high school students are completing saint projects and writing skits based on their chosen saints. At all grade levels, this feast day is an excellent opportunity for our students to learn about those who are their role models in faith.
This year, we will have Mass at 10:15 a.m. on All Saints' Day, with elementary school skits from 12:45-1:30 p.m. and junior high/high school skits from 1:45-2:30 p.m. Students should report to school in regular uniform, and then they will change after Mass. Please know you are welcome to join us for some or all of this day.
Congratulations to our boys and girls JV soccer teams, who wrapped up their respective seasons this week with an intensive scrimmage between the two teams. Please see below for information regarding the fall sports banquet next week.
Lastly, a reminder that the community build for our wonderful new play structure will take place November 4th and 5th. Click here to review the announcement and find out where you can sign up to volunteer. Thank you in advance for your support of this project!

Sincerely,
Katie Richardson
Vice Principal