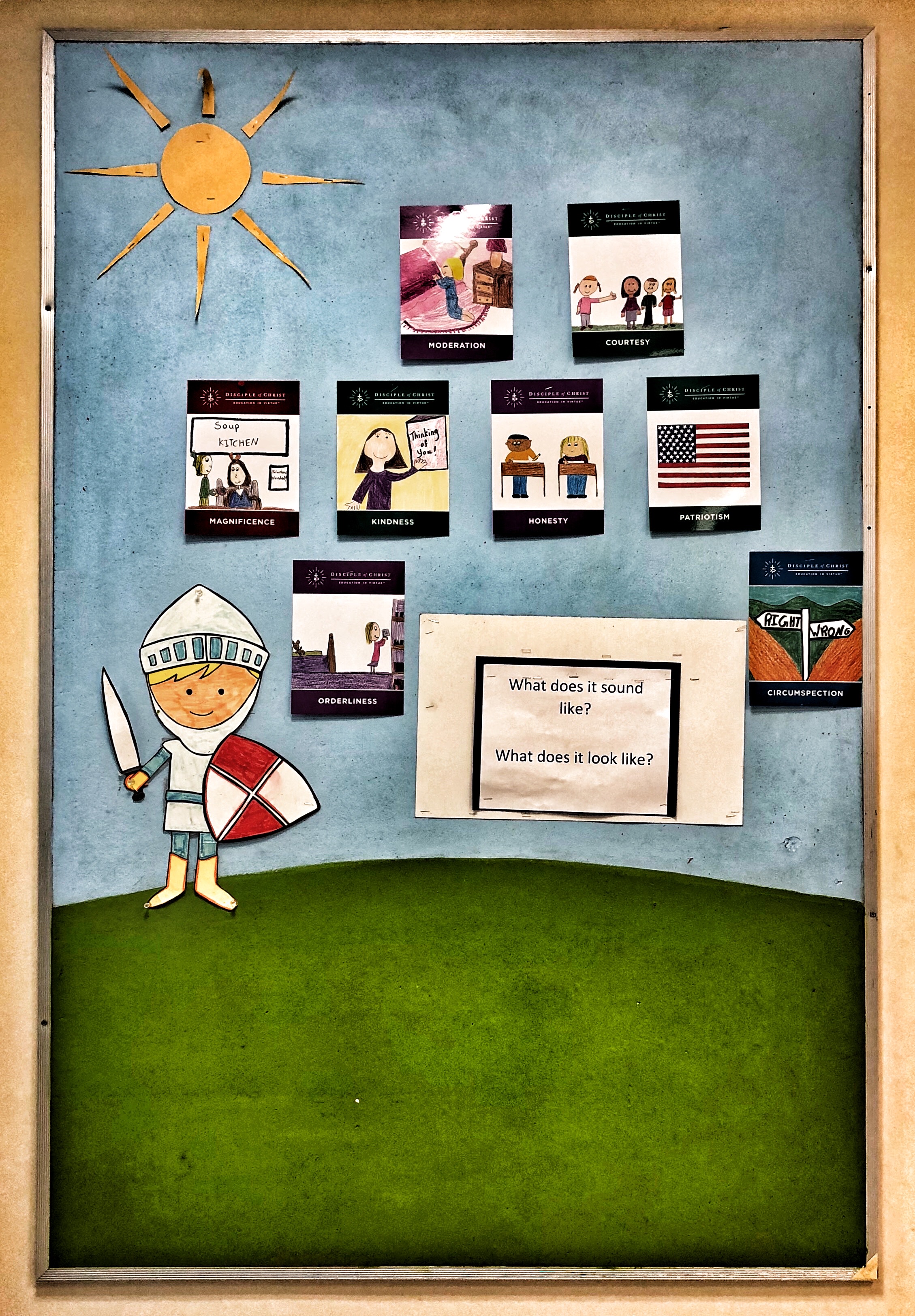 Often the fruits of our labors are difficult to appreciate in the present moment. It's possible to miss them entirely in the hustle and bustle of everyday life. Only when the opportunity to pause and reflect comes along, can these fruits be identified. The senior presentations afforded such an opportunity recently. As each graduating senior took the podium to expound on the timeless truths they have studied, they also took time to express gratitude for what they have learned.
The school's efforts at teaching and fostering the pursuit of virtue in the lives of students is affirmed in these moments. The annual tradition of highlighting individual virtues each month of the academic year allows students to realize that they, too, are called to live what they learn.
During the few remaining weeks of school in June, all the virtues of the year are recalled and reinforced. Students are reminded that each virtue is not an isolated concept but a single branch stemming from the same tree. Honesty without kindness can become boorish. Patriotism that neglects circumspection can breed xenophobia. Magnificence requires humility. Each branch draws from and enhances the other. Uniting all of these are the three theological virtues of faith, hope, and love. Faith is the soil, God provides the seed, and in cooperation with each person, brings forth fruit in abundance. As the great spiritual father, St. Francis De Sales noted, "All of us can attain to Christian virtue and holiness, no matter in what condition of life we live and no matter what our life work may be."