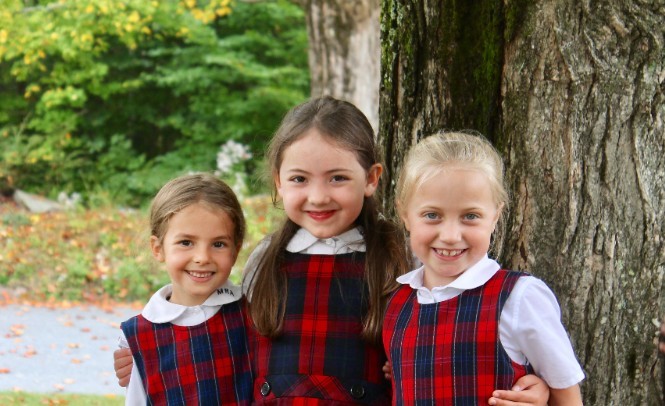 At Mount Royal Academy, the mission is to form the whole person. With this goal in mind, we provide a rigorous academic curriculum, musical and artistic development, and competitive sports programs. Every aspect of the school is infused with the living faith of the church. This faith is joyful and filled with hope. Jesus said, "I came that they may have life, and have it more abundantly." (Jn 10:10) He promised to the one who gives that "gifts will be given to you; a good measure, packed together, shaken down, and overflowing, will be poured into your lap" (Lk 6:38).
This hope gives life to the school. Every day of the school year, the teachers, administrators, coaches, and volunteers strive to impart knowledge, wisdom, support, encouragement, and above all, love to each student they meet. The focus is not on standardized results but individual human flourishing, which is the universal vocation.
Some may one day find success in the business world, medicine, academia, politics, the arts, etc. Others may live simple lives of service and dedication to their families and communities. We hope that all will leave our little campus knowing in the deepest recesses of their hearts that they are special, endowed with unspeakable dignity, made in the image and likeness of a God who longs to know and love them for all eternity.
 Come and see if this is what you want for your child. Apply or book a tour today.