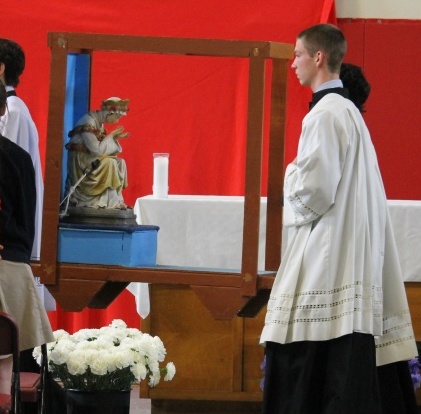 One member of Mount Royal Academy's class of 2017 may, at first glance, go unnoticed. However, a closer look at John Paul Hogan will reveal the hallmarks of a well-rounded young man.
Born the seventh of eleven children, John was named after Pope Saint John Paul II and, like the saint, began altar serving at a young age. For the past four years this apostolate has brought him the honor of serving Mass at St. Joseph's Cathedral for Bishop Libasci twice: the Chrism Mass, as well as the Priesthood Ordination Mass this past June. Headmaster Derek Tremblay adds, "It's always reassuring that John can be relied upon for leadership as an altar server for our major liturgical events. His calm, quiet presence indicates that he is clearly at home behind the altar."
As a three sport athlete for Newport, John has distinguished himself. He was a starter on both sides of the football for Newport's undefeated State Champion team in 2015 and received the Coach's award for the wrestling team. He competes in track and field as well.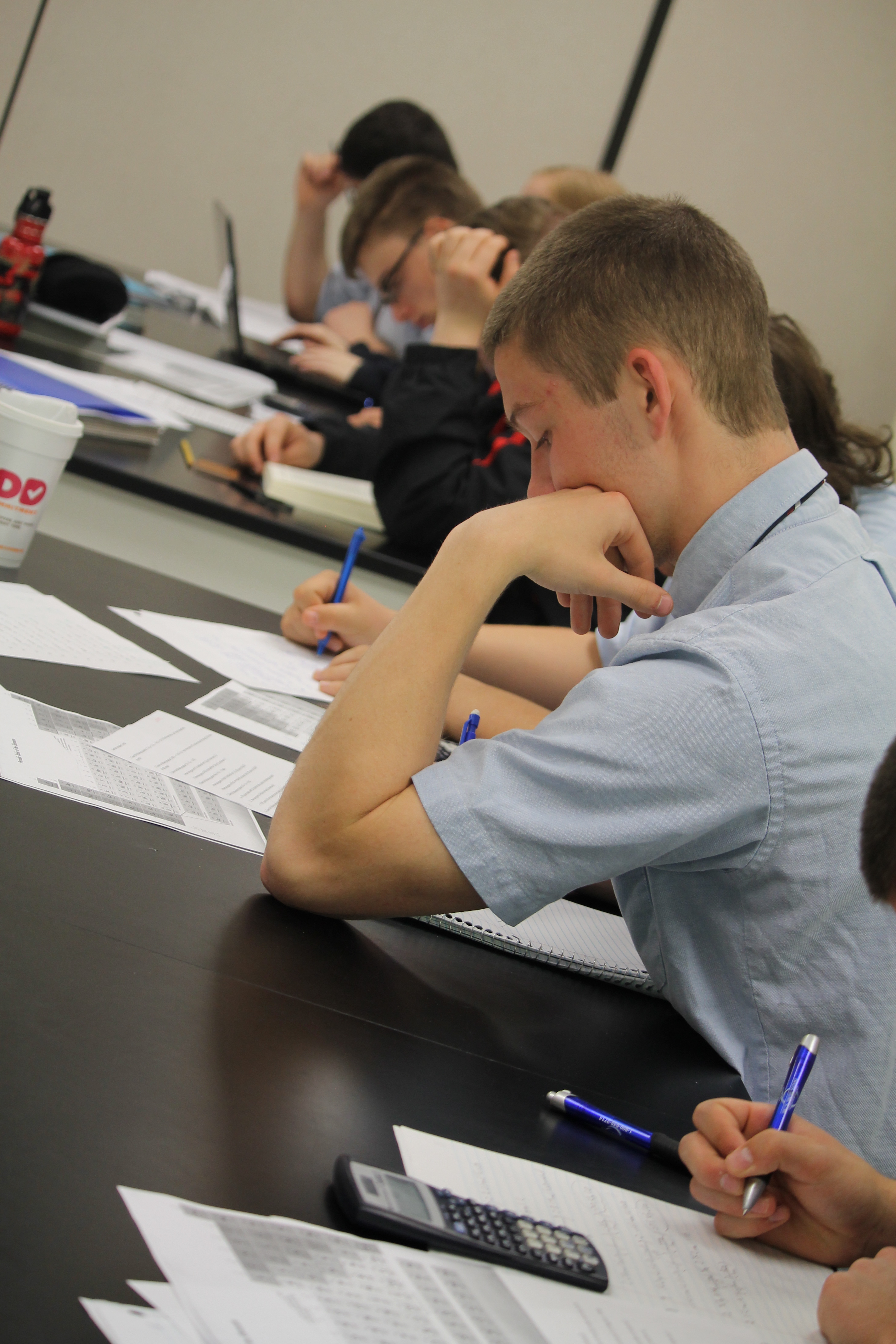 Vice Principal Katie Richardson notes, "What impresses me most about John is his character. He is polite, respectful, kind, has a great sense of humor, and is quick to offer help." These talents were no doubt put to good use this past summer as a camp counselor at Camp Fatima.
As a student, John is a consistent member of the quarterly honor roll. Still weighing all options for the future, John is excited about the next chapter in his life. In all aspects it appears that John is making excellent use of his many God-given talents.